Sale
Programs
ALL_BRANDS
ALL_PRODUCTS
Metro Uniform, Madera
17035 Road 26, Suite G
Madera, CA 93638
Phone: (559) 661-0777
Toll Free: (877) 811-9437
Fax: (559) 661-5779
devin@lawuniform.com
Metro Uniform, Fresno
840 N. Blackstone Ave
Fresno, CA 93701
Phone: 559-264-7770
Metro Uniform, Merced
629 W. Main St
Merced, CA 95340
Phone: 209-384-0077
We are a Certified Small Business with the State of California.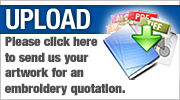 About Metro Uniform



Metro Uniform is your reliable source for uniforms, supplies and the quality equipment needed to do your job. We offer an extensive selection of in-stock products with an experienced staff that recognize the importance of ensuring your uniform meets specifications, offer high quality embroidery and alterations, a great customer experience and competitive prices.

With 20 years experience in the industry, Metro Uniform is a

Certified Small Business with the State of California

(

www.eprocure.dgs.ca.gov

)
operating from 3 locations, Madera, Fresno and Merced. We serve many Departments, members of the US Armed Forces, Law Enforcement and Public Safety Professionals who trust us to provide their essential gear and supplies.

Our customers include: Madera County Sheriff, Madera County Corrections, Madera Police Department, Fresno Sheriff Office FSO, Fresno County Sheriff and Fresno Police Department California Highway Patrol, Chowchilla Police Department, Madera County Probations, Pistoresi Ambulance, American Ambulance, Riggs Ambulance, Edison, Evapco, Cal Trans, Mission Bell, JBT, FMC, TESLA, Crop Production Services, California Cadet Corp., Madera School CNA Nursing Program, Fresno City College Police Academy, Fresno City College Fire Academy, Los Banos Police Department, Atwater Police Department, FBOP Federal Buerau Of Prisons, Merced Correction, Kerman Police, CCWF, VSPW, Veterans Affairs Police,
VA Police, FUSD transportation, Fresno Unified, Madera Unified school district. Thank you for your valued business!
We pride ourselves in Serving Those Who Serve.
Store Locations
Metro Uniform, Fresno
840 N. Blackstone Ave
Fresno, CA 93701
Phone: 559-264-7770
Merced Uniform,
629 W. Main St
Merced, CA 95340
Phone: 209-384-0077
Madera Uniform,
17035 Road 26, Suite G
Madera, CA 93638
Phone: (559) 661-0777
Toll Free: (877) 811-9437
STORE HOURS:
Monday - Friday 9-5.30pm
Saturday 10-3pm
Customer Reviews of Metro Uniform Stores:
http://www.yelp.com/biz/madera-uniform-and-accessories-madera
http://www.yelp.com/biz/metro-uniforms-and-accessories-fresno
http://www.yelp.com/biz/merced-uniforms-merced
Shipping
Orders received Monday-Friday by 5pm of in-stock items are usually shipped within 2 days, for delivery within 3-5 working days. Please expect an extended delivery date if the item requires personalization (i.e. patches, name tapes, embroidery, etc.).
Returns/Refunds:
CLOTHING - Exchange or Return for full purchase credit of clothing can be made only if the clothing is unaltered and in original condition and packaging.

Exchange or returns of altered clothing, but in original condition and packaging, can be made for partial credit. Exchange and credit amount is subject to our discretion.

We are unable to accept returns or give refunds for any item that has been altered specifically for you (i.e. hemming, adjusting waist bands, shortening sleeves, etc).

No returns or exchange of worn and/or laundered items (manufacturer defect exception).

EQUIPMENT - Equipment can be exchanged or returned for full purchase credit if in original condition and packaging.

Call (559) 661-0777 for approval of your return. Return requests after 5 days of receipt of items may be subject to a 25% restocking fee, at our discretion.

Shipping costs are not refundable, unless the return is related to our error.

Proof of Occupation:
Because of the unique protective aspect of Law Enforcement and Public Safety some items will require proof of occupation to process your order. A current departmental I.D. or letter of acceptance will be required to process any order with departmental insignia.
Alterations/Embroidery
We can offer high quality uniform alterations with great turnaround times.
Read more about our business development...
Above story first appeared in MADE TO MEASURE Magazine, Spring & Summer 2009 issue. All rights reserved.
2013 World Police and Fire Games, Belfast
Members of Metro Uniform were pleased to attend. We've also attended World Police and Fire Games in Adelaide, Australia; Vancouver, BC & New York.
Here are photo's we took at this years Games, Boxing at Ulster Hall, Rugby and Dragon Boat Racing.
Order online or call (559) 661-0777 (in-store pick up available)